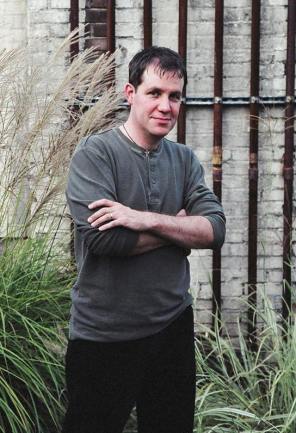 Mark McClure has been involved in music ministry and the music business for over 20 years. Saxophone and flute have been his main instruments.
His passion and calling is to equip local churches in ministry, specifically in the areas of worship and music. His involvement as a volunteer and/or music minister in Methodist, Nazarene, Assembly of God and Episcopal churches has provided him with a broad and unique perspective on contemporary, evangelical and liturgical worship style and practice.
A graduate of Indiana University-Bloomington's Jazz Studies program, Mark worked for several years as a studio musician and writer/arranger for the PTL Television Network in the mid-to-late '80s, while also serving as the Musical Director of the Heritage Church Band. He currently serves as Director for Choral and Instrumental Product at Word Music in Nashville, TN. Mark currently resides in Franklin, TN with his wife, Mary.
Mark's new release, "The Power Of Your Love" clearly demonstrates Mark's beautiful and tasty playing! Produced by Ken Barker and Mark, the production covers a variety of styles...from the laid back smooth jazz arrangement, "Be Thou My Vision" to the hot salsa flavored rendition of the popular worship chorus, " Let It Rise". The listener is treated to a true 'smorgasbord' of jazz flavors! In addition to great refreshing jazz arrangements of Hymns there is also popular worship choruses, (Contemporary and Celtic) included that are great to hear with Mark's smooth sax and flute leading the way!
Four of the songs on the CD have complete orchestrations available for those who wish to integrate more jazz into your worship services! There is also piano/instrumental books for all the songs on the CD.
The Power Of Your Love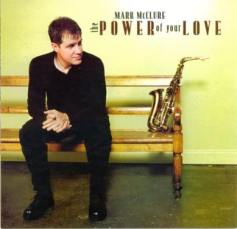 Let It Rise
Brethren We Have Met To Worship
Be Thou My Vision
To purchase this CD visit here!
Mark's CD is also a companion product to an instrumental solo book, (published by Word Music). There are versions for Bb, C and Eb (and bass clef) instruments. The books include an accompaniment CD containing tracks for all 12 songs. Complete orchestrations are also available for several songs!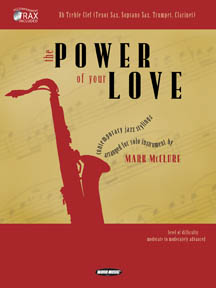 For more information or to purchase this book visit here!