Latin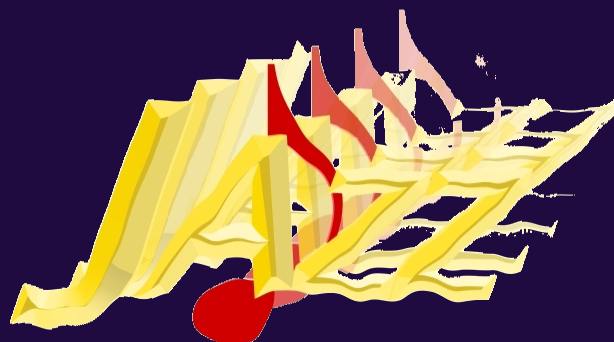 Books

1. BACHATA: A Social History of Dominican Popular
Music. Deborah Pacini Hernandez.
Temple University Press, 1995.
ISBN 1566393000
2. BOSSA NOVA: The Story of the Brazilian Sound that
Seduced the World.
Ruy Castro. Chicago Review Press, 2003.
ISBN 1556524943
3. BRAZILIAN POPULAR MUSIC AND GLOBALIZATION
Charles Perrone. Routledge, 2002.
ISBN 0415936950
4. THE BRAZILIAN SOUND: Samba, Bossa Nova and the
Popular Music of Brazil.
Chris McGowan; Ricardo Pessanha.
Temple University Press, 1998.
5. CARRIBEAN CURRENTS: Caribbean Music from Rumba to
Reggae. Peter Manuel.
Temple University Press, 1995.
ISBN 1566393396
6. CUBAN FIRE: The Saga of Salsa and Latin Jazz.
Isabelle Leymarie.
Continuum Publishing Group, 2002.
ISBN 0826455867
7. CUBAN MUSIC: From Son and Rhumba to the Buena Vista
Social Club and Timba Cubana.
Maya Roy; Denise Asfar.
Markus Wiener Pub., 2002.
ISBN 1558762825
8. CUBANO BE, CUBANO BOP: One Hundred Years of Jazz inCuba.
Lenardo Acosta.
Smithsonian Institution Press, 2003.
ISBN 15834147X
9. DANCING WITH FIDEL.
Stephen Foehr.
Sanctuary Publishing, 2001.
ISBN 1860743463
10. FACES OF SALSA: A Spoken History of the Music.
Leonardo Padura Fuentes.
Smithsonian Institution Press, 2003.
ISBN 1588340805
11. FROM BOMBA TO HIP-HOP: Puerto Rican Culture and
Latino Identity.
Juan Flores. Columbia University Press, 2000.
ISBN 0231110766
12. THE GARLAND HANDBOOK OF LATIN AMERICAN MUSIC.
Dale A. Olson; Daniel Edward Sheehy.
Garland Publishing, 2000.
ISBN 0815338333
13. THE LATIN BEAT: The Rhythms and Roots of Latin Music.
Ed Morales. Da Capo Press, 2003.
ISBN 0306810182
14. LATIN JAZZ: The First of the Fusions--1880's to Today.
John Storm Roberts. Music Sales Corporation, 2000.
ISBN 0825671922
15. LATIN JAZZ: The Perfect Combination.
Raul Fernandez. Chronicle Books, 2002.
ISBN 0811836088
16. THE LATIN TINGE: The Impact of Latin American Music
on the United States.
John Storm Roberts.
Oxford Press, 1999.
ISBN 0195121015
17. LISTENING TO SALSA: Gender, Latin Popular Music and Puerto Rican Cultures.
Frances R. Aparicio.
Wesleyan University Press, 1998.
ISBN 0819553069
18. MAMBO KINGDOM: Latin Music in New York.
Max Salazar.
Schirmer Trade Books, 2002.
ISBN 0825672775
19. MERENGUE: Dominican Music and Dominican Identity.
Paul Austerlitz.
Temple University Press, 1996.
ISBN 1566394848
20. MUSIC IN CUBA.
Alejo Carpentier.
University of Minnesota Press, 2001.
ISBN 0816632294
21. MUSIC IN LATIN AMERICAN CULTURE: Regional Traditions.
John M. Schechter.
Wadsworth Publishing, 1999.
ISBN 0028647505
22. MUSICA! The Rhythm of Latin America.
Sue Steward, Willie Colon.
Chronicle Books, 1999.
ISBN 0811825663
23. MUSICAL MIGRATIONS: Transnationalism and Cultural
Hybridity in Latin/o America.
Frances R. Aparacio.
Palgrave McMillan, 2002.
ISBN 1403960011
24. MY MUSIC IS MY FLAG: Puerto Rican Musicians and
Their New York Communities, 1917-1940.
Ruth Glaser.
University of California Press, 1995.
ISBN 0-520-20890-0
25. NARCOCORRIDO: A Journey into the Music of Drugs, Guns and Guerillas.
Elijah Wald.
Rayo, 2001.
ISBN 0066210240
26. REGGAE WISDOM: Proverbs in Jamaican Music.
SW. Anand Prahlad.
University Press of Mississippi, 2001.
ISBN 1578063191
27. RHYTHMS OF RESISTANCE: The African Musical Heritage
of Brazil.
Peter Fryer.
Wesleyan University Press, 2000.
ISBN 0819564184
28. RITES OF RHYTHM: The Music of Cuba.
Jory Farr.
Regan Books, 2003.
ISBN 006009038
29. THE ROUGH GUIDE TO CUBAN MUSIC.
Philip Sweeney.
Rough Guides, 2001.
ISBN 1858287618
30. RUMBA: Dance and Social Change in Contemporary Cuba.
Yvonne Daniel.
Indiana University, 1995.
ISBN 0253316057
31. SALSIOLOGY: Afro-Cuban Music and the Evolution of
Salsa in New York City.
Vernon W. Boggs.
Greenwood Publishing Group, 1992.
32. SAMBA: Resistance in Motion.
Barbara Browning.
Indiana University Press, 1995.
ISBN 0253209560
ISBN 0313284667
33. SITUATING SALSA: Global Markets and Local Meanings in Latin Popular Music.
Lise Waxer.
Routledge, 2002.
ISBN 0815340206
34. TANGO AND THE POLITICAL ECONOMY OF PASSION.
Marta E. Savigliano
Westview Press, 1995.
ISBN 0813316383
35. TITO PUENTE and the Making of Latin Music.
Steven Joseph Loza.
University of Illinois, 1999.
ISBN 0252067789
36. TROPICAL TRUTH: A Story of Music and Revolution in Brasil.
Caetano Velosa.
Da Capo Press, 2003.
ISBN 0-375-40788-X