Here is a brand new "inspirational jazz" phenomenon - the duo of Howard Riley & Terrence Richburg known as "R&R"! They bring to the forefront an innovative sound of jazz and gospel flavors. The multi-talented duo cover many instruments... Howard on soprano, alto, and tenor sax, and Terrence on 7-string bass, keyboards, and the list goes on.
They have worked with Stanley Turrentine, Chuck Magione, Kirk Whalum, Vanessa Williams, Donnie McClurkin, Tremaine Hawkins, The Winans , Walter Hawkins, Patti Labelle, Ashford & Simpson, as well as many, many others.
Their new CD release, "Ascension" transcends all expectations as the duo offers spirited grooves and inspiring improvisations which showcase a very high level of musicianship! Whether your looking to relax, join in the joyous celebration, or have a time of, "revival" you will find yourself "ascending" to a higher place in your musical and spiritual experience!
Audio Excerpts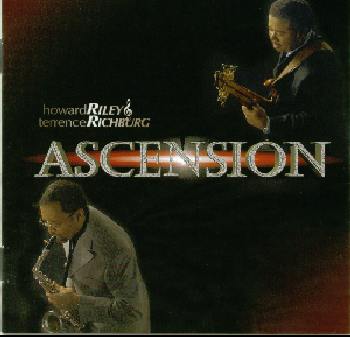 Stretch
R& R
He Looked Beyond My Faults
To purchase this CD visit here