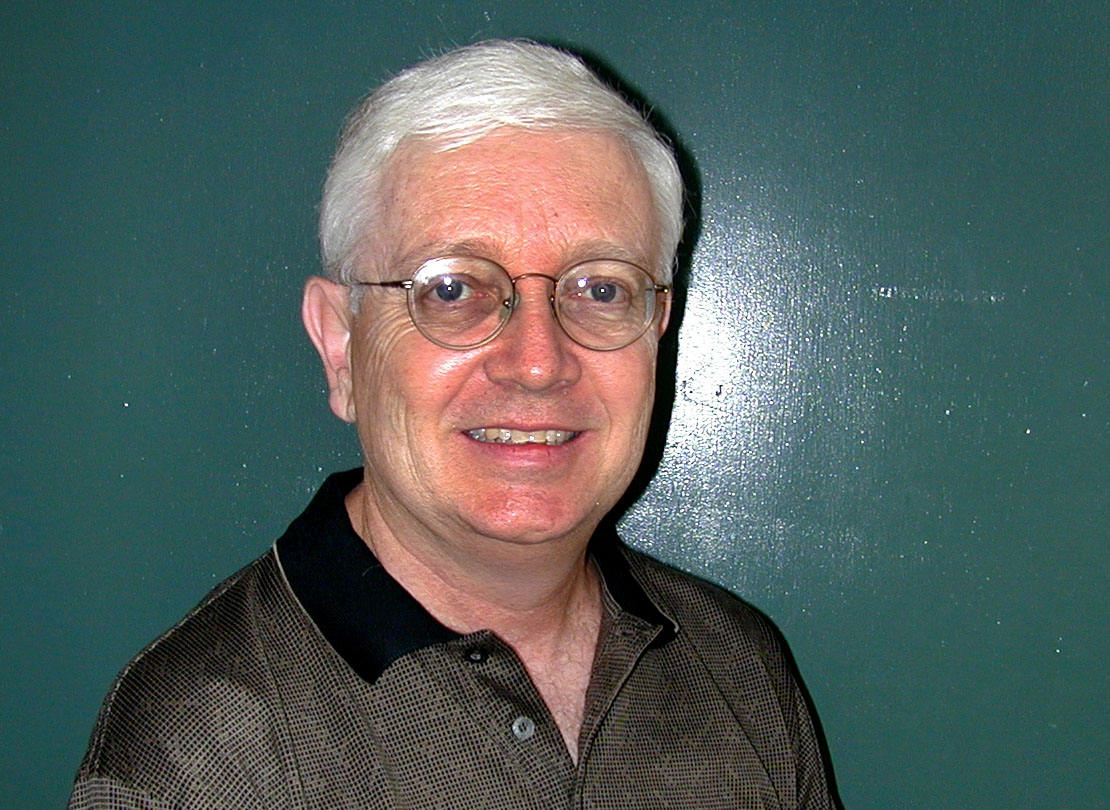 Gary Lindsay is an arranger/composer, performer, educator and author. He holds degrees in music from the University of Rhode Island and the University of Miami.
As an arranger/composer, Gary has worked with Maynard Ferguson, Michael Brecker, Pat Metheny, Jose Feliciano, Gloria Estefan, Arturo Sandoval, The Florida Philharmonic, The Airmen of Note, etc.
In performances, Gary has appeared as a soloist with the Florida Philharmonic, Naples Philharmonic, and in pit orchestras for performances of "West Side Story," "Porgy and Bess," "The Music Man," "The King and I," "Fiddler on the Roof," and more.
Gary has performed on woodwinds with Frank Sinatra, Tony Bennett, Mike and Randy Brecker, Jaco Pastorius, Stanley Turrentine and many others.
Gary is a recipient of a National Endowment for the Arts award and received a Grammy nomination in arranging for "Cherokee" from Arturo Sandoval's "I Remember Clifford" CD.
Professor Lindsay is Director of Studio/Jazz Writing in the Frost School of Music at the University of Miami where he has been teaching since 1980. Gary is currently composing, arranging and performing with the Miami Saxophone Quartet as well as writing and performing with the South Florida Jazz Orchestra.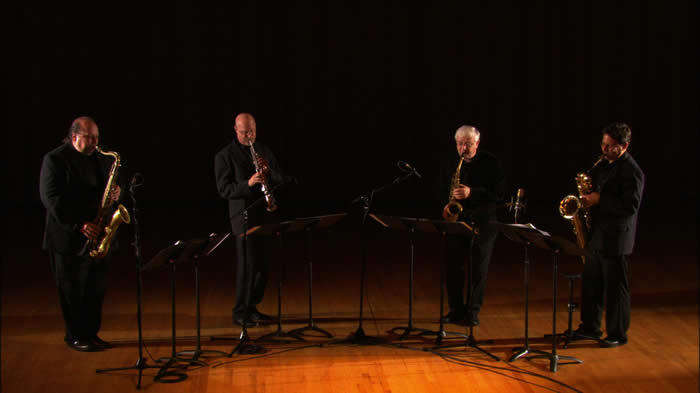 Gary's arrangements and compositions have been recorded by the Maynard Ferguson Band, Peter Graves Atlantean Driftwood Band, and the University of Miami Concert jazz Band, and have been published with Kendor Music, CPP Belwin, Staff Art Publishing, and G. Michael Music.
Other arranging includes string writing for Latin pop artists including: Jose Feliciano, Christina Aguilera, Jaci Velasquez, Raul Di Blasio and others.

']
A recipient of a National Endowment for the Arts Award in Jazz Composition, Lindsay was nominated for a Grammy in arranging for the GRP album, "I Remember Clifford", featuring Arturo Sandoval. Gary was also a recipient of a Doris Duke Foundation Chamber Music America grant for jazz composition.

Many music examples from Gary's Jazz Arranging Techniques have also been used with the software "The Garritan Jazz Big Band". This phenomenal software allows arrangers/composers to notate and flesh out their arrangements then both see and hear the results of their compositions! More info here!
For more information on Gary Lindsay visit his website:
l;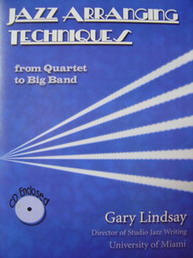 Jazz Arranging Techniques from Quartet to Big Band, presents all the tools and techniques of jazz arranging in an efficient and comprehensive format. This textbook, which can be studied either individually or in a classroom environment, includes a CD (mac/pc) with sixty-one audio examples corresponding to scores in the book and separate files of all the assignments.

Jazz theory and harmony, principles of jazz voice leading, voicing techniques, rules governing music calligraphy, chord symbol nomenclature, and jazz notation and articulation are presented in a very systematic (step by step) approach. Attention is given to the function of each instrument in the ensemble, including their range, register, transposition, dynamic capabilities, and idiomatic characteristics. Theories of balance and blend are provided with multiple recordings and scores.

The most unique feature in Jazz Arranging Techniques is the way in which the many techniques are examined and applied. This book provides examples of techniques used in small and large ensembles and further explains in detail how to create voicings for four to six mixed horns (brass and reeds), five saxophones, four trombones, four trumpets, eight brass and full ensemble (brass and reeds combined). The over fifty scoring examples and four complete arrangements with recordings provide a wealth of material supporting the techniques examined in this text. Parts notation for rhythm-section is covered in great detail as well as methods of articulating horn lines, adjusting the balance and blend, etc..

Review -
"Gary Lindsay's Jazz Arranging Techniques fills a very big hole in educational material on arranging. I'll never forget the day that the light FINALLY went on for me about writing closed and drop-2 voicings as I sat in Gary's arranging class many years ago. Gary has a knack for making 'seemingly' mysterious things very accessible.
Leaving no stone unturned, his book covers advanced voicing techniques of all kinds going in depth on everything from upper structure triads to quartal voicings and clusters. Gary makes clear the often confusing task of notating for rhythm section. The PC/Mac CD Rom includes audio tracks of the examples and scores in the book plus PDF files of all the homework assignments.
I fully expect that Jazz Arranging Techniques will become the textbook of choice in college courses on arranging and for people who wish to study on their own…
I highly recommend this book. There is nothing else like it. Ten stars!
-Maria Schneider
Jazz Composer/Arranger and Conductor
Here is just a partial list of who is using Jazz Arranging Techniques!
U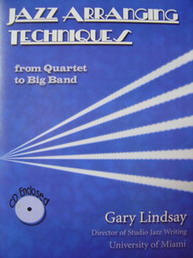 PRICE: $39.95
(A $6.95 S/H fee is added per additional book.)