This is the Christian Jazz Charts page where you will find many charts, resources, and products for integrating more jazz into the Sanctuary, worship sets, vespers, or for jazz concerts with a spiritual emphasis....
There are charts and orchestrations for small ensemble, medium sized Church Orchestra's, as well as full blown Big Band scores. There are also tracks available you can sing along with and use as well as, "play along" CD's for instrumentalists, ect. Many arrangements feature vocals, both solo and vocal ensemble along with Big Band or Church Orchestrations! Some charts even have complete piano transcriptions. You will find many unique jazz arrangements that are most appropriate for use in a church or any inspirational context.
The charts you will find on this page contain arrangements of jazz music that have proven themselves in churches and concert halls across the USA and around the world! Many arrangers on this page are members of the Christian Jazz Artists Network including, Ralph Carmichael, David Arivett, Louie Bellson, John Carlson, Jeff Anderson, Chuck Marohnic, and Deanna Witkowski.
The Christian Jazz Artists Network has two very fine compilation CD's with a great variety of jazz flavors...jazzed up hymns and other sacred jazz by some of the top Christian musicians in jazz! We are very proud of the two CD's and they are a "must have" collection of some of the best Christian Jazz you will find anywhere!
CJA Network Compilation CD's
CJA Network Compilation CD 3 (New!)

CJA Networks latest CD!

Our latest Compilation features our network members in a wide variety of jazz flavors-outstanding writing, vocals, and instrumentals! Straight ahead, Latin Brazilian, Fusion/Funk and Contemporary. Jazz that packs a 'spiritual punch'!

Complete track list and audio excerpts here!

CJA Network Compilation CD 2

CJA Network Compilation CD 2

More Info/Audio Samples here!

More Info/Audio Samples here!
Questions? E-mail us here!

Jazz Worship Charts/ Resources
Jazz Music/Arrangements For The Church!
Written/arranged by David Arivett
Great to use in a church or inspirational jazz concert setting! Hymns and Spiritual Songs.
Vocal and Instrumental selections to choose from. Fully written out piano scores included for all selections!! Split tracks and play along tracks available!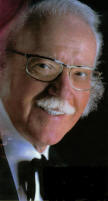 "I've been enjoying David's Arivett's arrangements "Jazzed In Church" Series! David's got it all covered-swing, funk, latin, r&b, and ballads". - Ralph Carmichael
Listen to samples below!
Click on song title for more information, instrumentation and pricing. CD's available more information here:
www.songsofdavid.com/JazzedInChurch
Preview just some of David's Arrangements below!
~~~~~~~~~~~~~~~~~~~~~~~~~~~~~~~~~~~~~~~~~~~~~~~~~~~~~~~~~~~~~~~~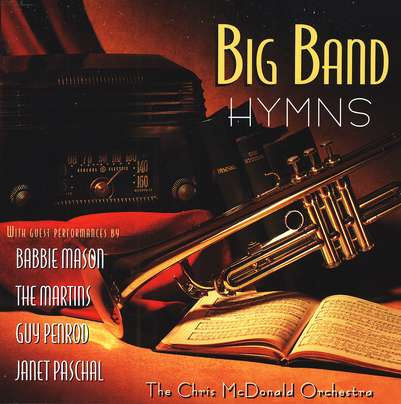 Chris McDonald has many great Big Band Charts/Arrangements from the CD "Big Band Hymns" available!
Chris McDonald Big Band Jazz Hymn Arrangements!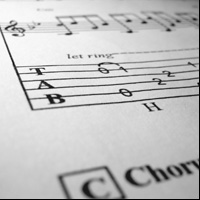 Instrumentation
Alto Sax 1 & 2,
Tenor Sax 1 & 2, Bari Sax, Trumpet 1-4, Trombone 1-4, Vocal, Complete Rhythm & Drums.
Here are a just a few audio samples!
He Keeps Me Singing (with vocals)
J
oshua Fit The Battle Of Jericho (with vocals)
Swing Low Sweet Chariot (with vocals)
What A Friend We Have In Jesus
Prices are $75 for each arrangement.
Chris also has Christmas Big Band Charts available!
To purchase or to preview more arrangements visit here!
Other Big Band Jazz Hymns/song
arrangements by Chris McDonald can be found at Ron Cobb Copy Service here!
~~~~~~~~~~~~~~~~~~~~~~~~~~~~~~~~~~~~~~~~~~~~~~~~~~~~~~~~~~~~~~~~~~~~~~~~~~~~~
Ralph Carmichael Big Band Charts Available!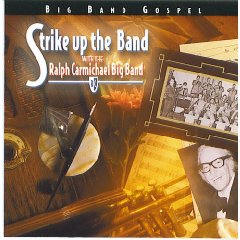 Ron Cobb has complete Big Band Christian Jazz Charts by Ralph Carmichael, Chris McDonald, Jeff Anderson, Aaron Weitkekamp, and others! Many have been out of print and impossible to find!
Ron Cobb also has Christian Jazz charts for the church orchestra by Camp Kirkland, Don Marsh, David Clydesdale, Larry Mayfield, Jim Gray, Dave Williamson, and many others.
Ron Cobb Copy Service is a company that provides over 3900 charts and orchestrations! Located in the heart of the Christian music industry (Nashville, TN) their company is a great resource for finding out of print charts and orchestrations.
Ron Cobb has an online store and here are some direct links!
Or Contact Ron Cobb Copy Service at:
Ron Cobb Copy Service
2621 Tom Anderson Road
Franklin, TN 37064
PHONE: (800) 955-1730
FAX: (615) 790-8847

E-mail: ron@rccopyservice.com
~~~~~~~~~~~~~~~~~~~~~~~~~~~~~~~~~~~~~~~~~~~~~~~~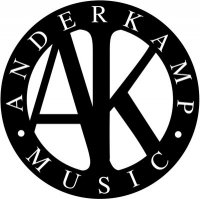 Jeff Anderson is a freelance arranger/orchestrator with published arrangements with Word Music, Provident Music Group, Prism Music and Genevox Music. His horn arrangements and trumpet playing can be heard on albums from the Newsboys to Jody Benson (Disney's Little Mermaid). Jeff is also a member of the Christian Jazz Artists Network! Aaron Weitekamp is the other arranger in the company.
AnderKamp Music was created to provide accessible music that sounds great to churches, schools and individuals. Their arrangements and charts were created with the local church in mind. They do not create or provide charts that are inaccessible, "studio charts," but rather arrangements for the, "weekend warriors" in the local church. To date, over 1200 different churches have ordered music through AnderKamp Music, and that number grows weekly.
Here are a few audio & chart sample excerpts!
This Little Light/Give Me Oil

At Calvary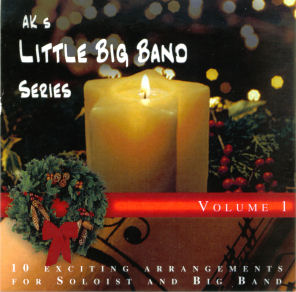 Andekamp Music - has a new series of Christmas arrangements for Big Band entitled the, "Little Big Band Series". The arrangements are designed to feature soloists, (both vocal or instrumental). Charts include 4 trumpets, 4 trombones, 5 saxes, and full rhythm section. This series can also work great with a smaller horn/praise band! Whether you feature multiple soloists within your group or bring in a guest artist this series will work for you. All arrangements can be downloaded right away...recorded demos for trumpet, trombone, alto sax, and vocalists can be heard online as well! Visit Little Big Band Arrangements
To purchase these arrangements and preview many more visit:
www.anderkampmusic.com
or call toll free at (866) 371-9411.

For over 10 years John Carlson arranged, composed, lead and directed various jazz ensembles for the Willow Creek Community Church near Chicago! John also produced two very fine recordings featuring his amazing talents as a saxophone player, arranger, and producer.
Here are just a few audio samples of John's great charts!
He's Got The Whole World
(John Carlson & Kirk Whalum Sax duet) You can also find this recording on the CJA Network Hymn Favorites CD!
Mourning Into Dancing
(very hot Latin arrangement!)
I Love You Lord
(great jazz arrangement of the popular worship chorus!)
For more information about charts e-mail John here!