Aaron Arivett is a very gifted singer and songwriter. He presently sings tenor with the Christian Vocal group, SpiritJazz. Aaron is currently in the studio working on a new CD solo project.
For more on Aaron Arivett visit here
     
Paul Arivett, a gifted singer and songwriter was formerly the lead singer with the alternative rock band Schema! Be sure and check out the CD which charted well and received great radio airplay! Paul was the lead vocalist and co-writer for most all the tunes...
The band "Schema" has now broken up but Paul still is a guest vocalist for other rock bands both live and in the studio.
For more on Paul Arivett and to hear audio samples visit here.
SPIRITJAZZ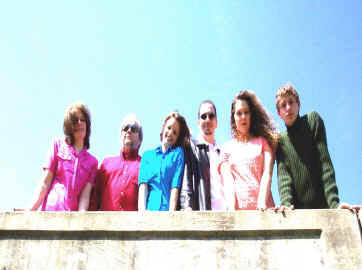 David Arivett & SpiritJazz sing at churches and concert events as well as hold "inspirational" jazz concerts, seminars, and workshops for churches. Their music provides a very uplifting and energizing spiritual experience! Joining SpiritJazz are top jazz musicians!