Welcome to the Songs Of David Jazz Resources Directory! Below you will find links to many great internet jazz resources!
Songs Of David Jazz Education Pages
(The Songs Of David Jazz Ed pages contain some of the finest material on Jazz Ed you can find on one site! Books, Sheet Music, CD's, DVD's, Play-Along, instruction for all instruments, charts, Big Band Arrangements, and many more!)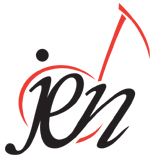 Articles On Jazz (Jazz History, Appreciation, ect )
Books On Latin Jazz (complete bibliography)
Jazz Internet Links For Kids
(Articles exploring the connection between Jazz, Spirituality, and playing jazz in church)
Christian Jazz Artists Network
Christian Jazz Charts/Resources
Internet Jazz Radio/Podcasts
Great Brazilian Jazz!