Network Newsletter Fall 2007
( If you have any difficulty viewing the newsletter visit here )
CJA Network Featured Interview: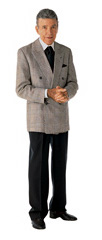 Jazz Drummer Legend Louie Bellson is referred to by Oscar Peterson as "one of the musical giants of our age". He has performed on more than 200 albums as leader, co-leader, or sideman with such greats as Duke Ellington, Count Basie, Benny Goodman, Tommy Dorsey, Harry James, Woody Herman, Benny Carter, Sarah Vaughan, Ella Fitzgerald, Oscar Peterson, Art Tatum, Dizzy Gillespie, Gerry Mulligan, Stan Getz, Hank Jones, Sonny Stitt, Milt Jackson, Clark Terry, Louie Armstrong, Lionel Hampton, Billy Cobham, James Brown, Sammy Davis Jr., Tony Bennett, and Bellson's late wife Pearl Bailey - to name just a few!
Louie is presently 83 years old and still playing the drums in churches and concerts! He is also a great composer of sacred jazz and Big Band music and has a new CD coming out with long time friend jazz trumpeter Clark Terry. Read the interview!...

CJA Network Featured Article:
Count Your Blessings "...How can we compare the fleeting momentary financial successes that we might have in this life with all the freebies that our loving Creator has bestowed and lavished upon us???? Even further, how can we begin to compare the gift of playing, creating, and listening to music with any of the things that money can buy us? Living a life that is truly successful is a life that savors and enjoys the bounty of free gifts with a heart of thankfulness. Wanna' talk about something that is priceless??? Counting your blessings is the ticket!..."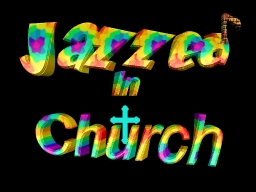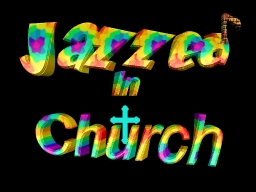 Celebrate and promote jazz in churches!
Attention all artists, musicians and newsletter subscribers! Ask your pastor or church to have a jazz concert, jazz worship service, or Jazz vespers service at your local church! Tell them about your ministry playing jazz to the glory of God! If you are a fan share with your church your love for jazz and favorite CJA network artists - and how to contact them for an engagement! Promote jazz music in the sanctuary!!
____________________________________________
There is a new Christian coffeehouse & concert outreach on first Fridays in the Philly, PA area:

Heavenly Brew Cafe@ Hatboro Baptist Church
http://www.hatborobaptistchurch.org
First Fridays 7:30-9pm

Gourmet fair trade coffees, teas, refreshments & pizza served!
(Admission is free - donations accepted.)
If you would like to be considered as a guest artist contact:
John or Stephanie Olsen
peacemover@yahoo.com
215-887-0919
_______________________________________________
Recording a CD project???
Need musicians or producers for a recording project? Then seriously consider contacting and using our network artists! The majority of our artists are seasoned veterans as studio session musicians, producers, and arrangers. Many of them have their own studios and are experts in laying down the tracks you need! With new technology you can hire an artist from anywhere to do the work - you don't have to live in the same area at all anymore! Visit the CJA Network directory to contact your favorite Christian Jazz Artists here!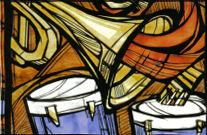 CJA Network New Members Spotlight:
We Welcome Four New Members!
We are very proud to add four new members to the CJA Network!
Andre Avelino - graduated from Howard University which played an important role in the guitarists musical development. After graduation, Andre joined the band of the late and dearly beloved Maria Rodriguez where he performed as guitarist and tres player.

Andre has performed or recorded with various internationally acclaimed musicians of the islands jazz community including Freddy Gumbs, Jimmy Rivera, Ramon Vasquez, Hector Matos, Paoli Mejias, Eric Figueroa, Jose "Furito" Rios, Mark Montes de Oca, Jose "Cheguito" Encarnacion, Hector "Coco" Barez, Alejandro Aviles, Freddie Camacho amongst others.

Extending his musical vistas, Andre has branched out to embrace many styles of jazz with such musical luminaries as Tony Smalls, Larry Gray, George Fludas, DeJuana Smalls, Malcolm Banks, and Tony Carpenter. He was a member of arranging great Wardell Quezergue's band, as well as performing with several R&B legends such as Jean Knight, Aaron Neville, King Floyd, Gatemouth Brown, Juanita Brooks, Nick Daniels, Theryl DeClouet, and Luther Kent.

Andre has recently completed his tenure as the guitar, improvisation, and combo instructor at the Navy School of Music. While maintaining an active schedule, he has been published several times in Downbeat magazine and has conducted several clinics on guitar, improvisation, and Afro- Caribbean music. He also performs with the Latin Jazz Trio of Gerardo Colon Ortiz, The B3 Organ Trio of Clarence Creer, the contemporary jazz/R&B groups Against All Odds, The Kevin Flowers Band, and the gospel jazz project Alexander/Cooper.

Andre has a new CD release - "Breath Of Life" which is an instrumental potpouri of praise via rhythms of the African Diaspora as expressed in the Carribbean / Latin America, Bomba Sica, Samba, Cha Cha featuring some of the most sought after musicians of Puerto Rico and U.S.A. More on Andre here!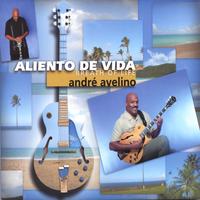 Hear audio samples here!
David Mora - started playing the drums at 5 years of age and bought his first congas when he was 18. As a self taught drummer, listening to a wide variety of genres greatly influenced his style and technique.

In 1981, he landed a job at the legendary Concerts By The Sea in Redondo Beach, CA, where the heavyweights of jazz came to play. "I was getting my education" says David, "listening and watching the greatest players in the world!" Players such as Mongo Santamaria, Willie Bobo, Pete Escovedo, Poncho Sanchez, Dizzy Gillespie, Alex Acuna, Justo Almario, Giovani Hidalgo, Long John Oliva, Johnny "Guitar " Watson, Bobby Blue Bland , Freddy Hubbard, Jimmy Smith, and many others.
In addition to performing with his band "David Mora and the Conga Lovers", David has played gigs with musicians Kim Richmond, Mark Massy, Jeff Kashiwa, Hirth Martinez, George Llanes, Long John Oliva, Bobby Loya, Rocky Padilla, Bobby Navarette, Alex Cabrera, Karl Carrasco, Sal Rodriguez, rappers Blindo and Macho and new artists Tay, Bette Stuy and Nidia Torres. He performs regularly with local groups Azure and The Ruben Castellanos Latin Jazz Group. David was executive producer on, Buscando La Ortografia, with Long John Oliva of Cuba, which was one of the greatest congueros in the world, who also worked with Dizzy Gillespie, Willie Bobo, Strunz and Farah and Jackson Brown.

His debut CD "Conga Love" includes an original song used in the documentary "From Wharf Rats To Lord Of The Docks", a film about Harry Bridges, the founder of the West Coast Longshoremen's Union.
"The entire CD is a reflection of me" says David. "Jazz, Straight or Latin, Brazilian, Rumba, R&B, Funk, Blues and Spiritual. That's me, that's what I am.." Other outstanding musicians on "Conga Love" include Alex Acuna, Acuna's daughter Regina on vocals, Justo Almario, Joe Rotundi, John Pena, Bobby Rodriguez, Francisco Torres, Victor Pantoja, and Bobby Loya.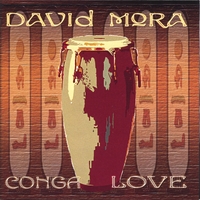 For more information and audio samples visit here!
Richard D'Abreu - Saxophonist/Keyboardist Richard D'Abreu was raised on Cannonball Adderley, John Coltrane, and Grover Washington,to name just a few. He is a graduate of Berklee College of Music as well as a graduate of Brown University, where he played jazz in the Applied Music program. Richard also studied saxophone with Andy McGhee, Bill Pierce, Fred Lipsius, Joe Viola, and later David Alan Gross. Richard has performed with Max Roach, Barry Harris, Cecil Bridgewater, Cecil Payne, bassist Stanley Banks, vocalist "Tulivu" Donna Cumberbatch, and a host of others.

Richard grew up on hymns, gospel music, and anthems. At Brown University, he majored in Ethnomusicology (the study of music through the lens of culture). One of the areas he studied in depth was African American gospel music. Richard also plays piano and has directed and/or accompanied the gospel choirs at Brown University, Boston College, and Boston University. He has also toured internationally with The Harlem Gospel Choir, The Golden Gospel Singers, and The Glory Gospel Singers. He has performed in gospel concerts with Patti LaBelle, Natalie Cole, James Taylor, and the Boston Pops Orchestra. He has also performed with Bishop T.D. Jakes, Dr. Bobby Jones, and many others.

Richard is helping to pioneer and promote music he calls "jazz in the spirit". It has been called by a host of other names including gospel jazz, Christian jazz or even inspirational jazz. Richard feels that this music is an exciting opportunity to bring jazz and gospel audiences together, which have traditionally been viewed as being on seemingly 'opposite sides of the fence', through this blend of music. And even as this music represents a musical fusion, or 'blending together' of different styles, Richards vision for this music is that it will help different types of people come together and unite people in the spirit of God's love. Richard continues to perform and promote this music, and has shared the vision behind it in both sacred and secular venues around the country.

For the past two years, Richard's "Jazz in the Spirit" concerts have been the featured closing event for the annual Riverside Family Arts Festival. The "jazz in the spirit" original repertoire first debuted in 2001 at the Up Over Jazz Café, one of the top jazz clubs in Brooklyn. His highly anticipated debut CD, "Jazz in the Spirit," features the work of first call New York session musicians John DiMartino (piano), Ritchie Goods (bass) and Dwayne "Cook" Broadnax (drums). The

new CD release is due out soon!

For more information and audio samples visit

here!
Ayo Awe Joseph - Saxophonist Ayo Awe Joseph lives in Lagos, Nigeria and plays jazz in a variety of settings both within the church community and beyond. Ayo shares that, "God is doing an amazing work here with us in Nigeria. Christian Jazz worship is a field that I am presently helping pioneer here. People here are been renewed by this music! I am so excited about what God is doing by using jazz as a genre to touch and renew the spiritual life of the church. I see men coming into an awesome experience with God and finding joy in their creator."

Ayo rents out buildings at least once a month to play jazz music that packs a spiritual punch. He calls it " The Eternal Jazz Club"! Basically the Eternal Jazz Club is for people seeking a social/spiritual refreshing through the medium of jazz. Ayo states that, "jazz for me is a tool for ushering in the presence of God in my life and the live's of others. I also invite friends as guests to play along with me. It's a mission to the people and a ministry to me."

Ayo's new CD,"WHAT A FRIEND" was co- produced by Wole Oni an accomplished jazz pianist. The music on this CD captures the many moods of the Spirit-life. The title track "What A Friend We Have In Jesus" sets the tone. The style of the music is mostly traditional straight ahead jazz and jazz/gospel.

What A Friend" CD
For more information and audio samples visit
here!
New Releases by our CJA Network Members!
Patty Peterson - Just months after her emergency heart surgery Patty is singing and recording again! Patty and the incredibly talented Peterson family have a new CD just in time for the Holidays entitled "Blessings" which includes Jeanne Arland Peterson, (the matriarch of the family), Linda Peterson, Patty Peterson, Billy Peterson, Ricky Peterson, Paul Peterson, Russ Peterson, Tommy Peterson, Jason Peterson and eight of the third Peterson generation! Dedicated to the spirit of togetherness and family, the entire Peterson family hopes that this CD inspires you this holiday season! For more info/hear samples visit here!
Cyrus Chestnut - The elegant, spacious, fluid piano stylings of Cyrus Chestnut seem a strange outlet for the simple, rough-and-tumble country-pop songs of the King, but magic happens on this 2007 release "Cyrus Plays Elvis"!. "I started listening and what I found out is that there are some similarities," Chestnut says. "Elvis loved blues and gospel. I love blues and gospel, so hence a connection. It was not my intention to re-create Elvis, just give an interpretation." Cyrus Chestnut (piano, Fender Rhodes piano) Mark Gross (soprano saxophone, alto saxophone) Dezron L. Douglas (bass guitar) Neal Smith (drums). For more info/hear samples visit here!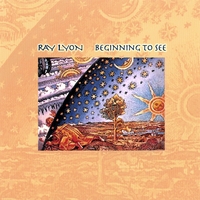 Ray Lyon - Jazz pianist Ray Lyon has a new CD release "Beginning To See" which expands the palette of contemporary jazz styles found on his earlier works with a diverse and eclectic mix of instrumental and for the first time includes vocal music. The recording ranges from funk to straight ahead jazz to tone poem and beyond. Vocalist Rick Krive gives outstanding performances on adapted lyrics penned by the Anglican devotional writer Evelyn Underhill and Scottish poet George MacDonald. Joining Ray are guest appearances by saxophonist Ed Maina, and drummers Jonathan Joseph, Jonathan C. Genck and Mark Griffith. For more info/hear samples visit here!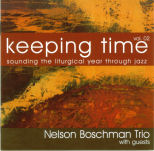 Nelson Boschman - Jazz Pianist Nelson Boschman has a new CD release "Keeping Time Vol. 2". The songs in this recording correspond to the season of the liturgical year (also known as the "church year" or "Christian calendar"). The songs are written and/or arranged by Nelson Boschman. The CD features 'straight ahead' jazz music with Nelson's Trio. It is the sequel to his first CD release "Keeping Time Vol. 1" There are some excellent arrangements and superb playing represented throughout this entire CD! For more info/hear samples visit here!
Rich Severson - Guitarist Rich Severson has a new CD " The Wes Side Of Haven" with the group JAZZ 3:16, with Rich Severson on guitar, Todd Johnson on 6 string bass and Gary Newmark on drums. The CD features both originals and great jazz standards. Enjoy the energy and spirit of this jazz power trio. Tracks include: The Wes Side of Heaven (original by Rich) * Stella by Starlight * Four * Fried Pies * My Beloved * Goin' Home (two originals by Todd Johnson) * Autumn Leaves * Meditation * Au Privave * Shadow of Your Smile and Satin Doll. For more info/hear samples visit here!
Other CJA Network Member News!
Jeff Anderson - with Anderkamp Music has a new series of Christmas arrangements for Big Band entitled, "Little Big Band Series". The arrangements are designed to feature soloists,(both vocal or instrumental) Charts include 4 trumpets, 4 trombones, 5 saxes, and full rhythm section. This series can also work great with a smaller horn/praise band! Whether you feature multiple soloists within your group or bring in a guest artist this series will work for you. All arrangements can be downloaded right away...recorded demos for trumpet, trombone, alto sax, and vocalists can be heard online as well! Visit www.anderkampmusic.com or call toll free at (866) 371-9411
Eric Copeland - Network Member Eric Copeland announces "Creative Soul Jazz" a new Christian-focused Jazz label. The first 2008 releases will be gospel-jazz artist Jessie Laine Powell, a soulful, powerful voice and ministry, as well as Copeland's newest contemporary jazz record, "On the Side". Both artists are looking to tour together nationally at jazz coffeehouses, churches, and events to kickoff the new label throughout 2008. Copeland will open and back Powell with his band "Wherever He Leads", featuring bassist Bill Williams, and drummer Todd Copeland. Eric and Wherever He Leads were seen recently at the Kansas City Mo. Gospel Jazz fest, along with Marcus Johnson as well as the Quiet Time Players. For more information visit http://www.CreativeSoulJazz.com
David Arivett - Pianist/Composer David Arivett recently performed a "Jazzed In Church" Sunday featuring top jazz musicians from Northwest Arkansas. The concert included many of David's original compositions and arrangements from his "Jazzed In Church" Series. David also keeps very busy as the CJA Network Founder as well as just finishing producing and recording 2 new CD's "Jazzed And Glad" and "Jazzed In Church". David continues to celebrate his musical gifts by playing jazz in worship services and concerts. To hear audio samples visit here!
Ike Sturm - Bassist/Composer Ike Sturm's composition for 50 voices, 10 strings and sextet was recently performed at Saint Peter's Church. The performance featured Misty Ann Sturm - voice, Ingrid Jensen - trumpet, Loren Stillman - saxophones, Ryan Ferreira - guitar, Mike Moreno - guitar, Aaron Diehl -piano, Ike Sturm, bass and Rodney Green - drums. Ike will be in the studio this winter to record with a projected release date for 2008. The mass was held at Saint Peter's Church. Directly following the service, the church had their All Nite Soul Celebration, which honored Dr. Billy Taylor and also featured many incredible musicians. For more info about Ike visit here!
Jeff Newell - Jeff Newell's New Trad Trio (sax, guitar and tuba) recently appeared at
the restaurant Tamboril in Brooklyn, NY. The musical menu included a smorgasbord of Brassy Blues, Zydeco, Hymns, and lots of funky New Orleans Rhythms. You can also hear Jeff in New York on Friday evenings with the Birdland Big Band! For more on Jeff visit here!
Denver and the Mile High Orchestra - Denver and the Mile High Orchestra are on Fox's latest show The Next Great American Band. DMHO was chosen as one of the 12 finalist for Fox's latest reality show. The show airs Fridays at 8pm Eastern, 7pm Central. The Next Great American Band is produced by the same producers of American Idol and is structured in a similar format. Every Friday each group performs a song and then the audience calls in and votes for their favorite group, the group with the fewest votes is eliminated and sent home. Be sure to to keep an eye out for the DMHO on the show and don't forget to call and vote for them as well!!! For more info about the DMHO visit here!
Peggy Duquesnel - Jazz pianist/vocalist Peggy Duquesnel recently appeared in concert at Concordia University in Irvine, CA. The concert featured her Jazz Quintet Peggy Duquesnel - Piano / Vocals, Jay Mason - Sax / Flut,e Ernie Nunez - Bass, Kendall Kay - Drum,s and Grant Geissman - Guitar. The quintet will also be performing at the Marriott Hotel in Anaheim, CA on Nov. 18th. She also was in concert on Nov. 4th with Steve Hall ( a duo piano concert) at the Good Shepherd Presbyterian Church in Los Alamitos, CA celebrating the recent release of "Divine Light", a duo piano CD. More on Peggy here!
Lance Bryant - Saxophonist & vocalist Lance Bryant has been leading Jazz Worship on Sunday mornings with his jazz Quintet at Andover Baptist Church in Andover, Maryland. October 21st included guest jazz musicians Yoron Israel on drums, Dave Clark on bass and Steve Hunt, formerly with Alan Holdsworth, on piano. For more information call (978)-475-0166. More on Lance here!
Larry Cangelosi - Saxophonist Larry Cangelosi recently performed with the Rob Mullins Trio in Los Angeles, CA. He also has been busy recording with David Arivett, (CJA Network Founder) on a variety of tunes ( including a new arrangement of "How Great Thou Art" for tenor sax!) To hear audio samples of Larry's sax visit here!
Randy Bernsen - the jazz fusion guitarist was recently featured with his trio 'live' on WLRN Radio. Randy also has been appearing at the Shizen Japanese Cuisine in Florida. The other two members of the trio are Mark Griffith/ drums and Javier Carrion/ bass. For more on Randy visit here!
Justo Almario - Saxophonist Justo Almario and his Jazz Quartet keeps busy and will be playing at the Victorian in Santa Monica, CA November 8, 2007 . For more info call - (888-367-5299) More on Justo here!
Beth Duncan - the jazz vocalist is singing around the Central California area in various locations throughout December. Beth just finished her fall community concert on October 7th., working with the Delbert Bump Jazz Organ Trio - featuring Steve Homan on Guitar and Babatunde Lea on Drums. Beth also has plans to record a new project in 2008! More on Beth here!
Jay Leach - guitarist Jay Leach will be in concert Friday night Nov 9, with Jay Leach and Friends - Hyatt Hotel, Valencia CA 8 pm -10:30 pm (featuring Hammond B-3 + Drums). Other upcoming dates are: Dec 5-9 First Baptist Church - Merritt Island, FL, and Dec 14-16 Twin Lakes Church - Santa Cruz, CA. More on Jay here!
Pete Malinverni - The jazz pianist recently performed on solo piano as part of the Thelonious Monk 90th Birthday Celebration. He also appeared with his trio and Jody Sandhaus with Ugonna Okegwo and Eliot Zigmund at Enzo's Jazz club in Madison, NY. For more on Pete visit here!
As you can see our network artists are keeping very busy - to the glory of God!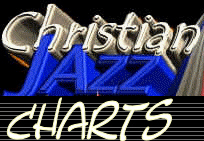 All the charts and resources you need to play more inspirational jazz in church, concerts, and studio!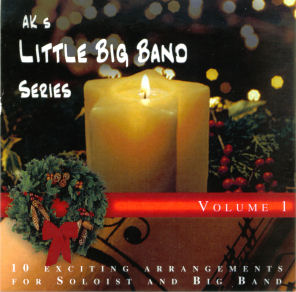 Andekamp Music - has a new series of Christmas arrangements for Big Band entitled the, "Little Big Band Series". The arrangements are designed to feature soloists, (both vocal or instrumental). Charts include 4 trumpets, 4 trombones, 5 saxes, and full rhythm section. This series can also work great with a smaller horn/praise band! Whether you feature multiple soloists within your group or bring in a guest artist this series will work for you. All arrangements can be downloaded right away...recorded demos for trumpet, trombone, alto sax, and vocalists can be heard online as well! Visit- www.anderkampmusic.com or call toll free at (866) 371-9411.

By David Arivett
Songs/Arrangements with a jazz flavor that pack a spiritual punch!

Excellent choice for integrating jazz into the sanctuary!

Includes both vocal and instrumental as well as combined!

Fully notated piano/vocal scores are provided to help your pianist get jazzed! Or just use lead sheets with the chords if you want.

By using both instrumental selections and vocals you can provide more variety in your worship sets or jazz selections for concerts.

Split tracks and backing tracks to "sing or play along" with are available as well. For further information visit here!
These arrangements and many more by other arrangers can be found on the Christian Jazz Charts page located here!
Smooth Pizzazz Radio! No "Snooze Jazz" Allowed!!!

Smooth Pizzazz...Jazz with Pizzazz! Just a few clicks away is an internet radio station containing nearly 500 tracks from top jazz artists. Broadcasting all over the world 24/7 Smooth Pizzazz has the most complete collection of jazzed up hymns, sacred jazz, and spirituals you will find anywhere! Its free so what are you waiting for? More info here!

All the Jazz Educational resources you need to take your music to the next level are just a click away!

Visit the Jazz Ed Page
Food for the jazz soul - Recommended reading.
Cyrus Chestnut and Naomi Ruth Floyd both contributed their thoughts about inspirational jazz recently in the Sept. issue of the Jazz Times/Educational Guide for 2007/2008. For an excellent article you will find the article, "Sacred Swing" listed in the magazines contents as "Jazz Disciples" - page 54.
Soul On Soul: The Life Of Mary Lou Williams -
Dr. Tammy L. Kernodle
This striking portrait untangles the paradoxes of an exceptionally gifted pianist who defied the odds and endured hardships to create innovative music that inspired musicians and fans alike. It celebrates her persistent yet loving spirit, extraordinary talent, and enduring body of work. In her later years, Williams wrote sacred jazz pieces that brought emotional healing to listeners, and worked tirelessly to help and rehabilitate addicted, down-and-out musicians. She was also strongly committed to advancing jazz composition and to educating others about the cultural roots of jazz. More info here!
Divine Nobodies: Shedding Religion To Find God- ( and the unlikely people who help you) - Jim Palmer
Jim Palmer has written a very thought-provoking book - "Divine Nobodies". The story is based on Jim Palmer leaving his very successful Pastorate of a large and highly visible church because of his getting a Divorce while being the pastor. This leads him on a spiritual journey and one of the "nobodies" that God uses to minister to him is a jazz drummer from Vermont (where Jim goes on a retreat to sort things out and get direction.) More info here!
Articles exploring the connection between God, creativity, spirituality, and jazz here!
"Just imagine: a joyful Jesus! Haven't we had enough of grim religion?"
Celebrate Today And Be Jazzed!!!