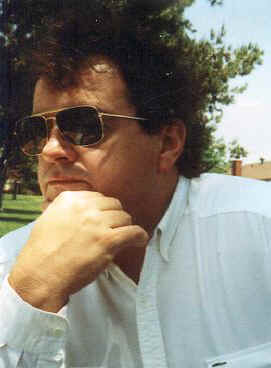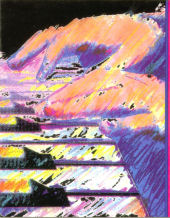 David is a Keyboardist/Composer who writes in a very wide variety of genres. Whether it's Jazz, Gospel, Latin/Brazilian, or Film Score, David Arivett has written and performed it. He writes music that truly evokes an emotional response and his music never fails to have a profound emotional effect on listeners. David is also founder of the Christian Jazz Artists Network. Organized in 2002 the CJA promotes Christian Jazz Artists, their music, and their faith.
The Christian Jazz Artists Network now has two CD compilations of "jazzed up" arrangements of classic hymns! David has developed a radio station and programming for, "Smooth Pizzazz" that features Christian Jazz Artists, other top jazz artists, and inspirational quotes. His keyboard instruction lesson material, "Jazz Yer Blues" is now available for purchase..
David presently operates Songs Of David Studio where he produces and records his music as well as other clients. Songs Of David also publishes both worship and choral music (over 100 original worship and choral songs!) He is also actively involved in celebrating the gift of music and creativity in churches, concerts, and workshops. David directs and sings with recording artists, "Fresh Fire" a Christian Vocal group who sing in a wide variety of styles. David provides Christian Jazz Worship charts, CD's, and other resources. David integrates Jazz into worship settings, concerts, and holds jazz worship seminars.
In 2002 David produced "Island Fun" which he calls a "Tropical Jazz" recording covering Latin and Brazilian jazz. David has also produced a very popular "live" worship CD in 1991, "Exuberant Praise" that has touched the lives of thousands! Other best sellers are "Keyboard Meditations", and "Prayerful Meditations", which contain David's beautiful piano and keyboard skills.
David's new CD release!
"Jazzed And Glad!"

Audio Samples

$13.99 $13.99

Purchase entire CD or download individual tracks from Apple Itunes here!

notes

"Jazzed and Glad" contains a wide variety of jazz styles, Contemporary, Latin, Funk, Smooth, and Gospel jazz. Memorable melodies, songs that groove, and make ya want to dance and celebrate, as well as quiet inspirational jazz ballads of thankfulness - are all covered! A delightful smorgasbord of jazz flavors!!

9 out of the 10 tracks on "Jazzed and Glad" were written by Arivett. Joining David on this CD were Saxophonists Larry Cangelosi, Greg Vail, George Furlow as well as trumpeter Keith Woods and guitarist Ric Flauding. All Keyboards, Bass, and Drums were played and programmed by David as well.


$13.99 $13.99
Island Fun

Audio Samples

$13.99 $13.99

Purchase entire CD or download individual tracks from Apple Itunes here!

notes

Here is what others have to say about David's CD, "Island Fun"!

"Island Fun is a tropical flavored smooth jazz offering from keyboard/composer whiz David Arivett. Sunny and warm, with a great mixture of laid back grooves and funky tasteful keyboard solos. David's music is diverse and creative. His CD's are staples of my radio shows. The positive vibes and quality that emanates from David's music has added so much to my radio shows. Get ready to dance and celebrate with this new release!"- (Joe Kelley "The Upper Room "WVOF 88.5 FM in Fairfield, CT)

"Arivett's Island Fun CD is a work of great musicianship, great keyboard technique, and smooth production qualities."- (Studio News Jan. 2003)

| | |
| --- | --- |
| Mp3 | Island Fun CD |
| | Smokin' Cubans |
| | Rico's Tune |
| | Rio |
| | Lift Up De' Lord |
| | Latin Doxology |
| | Mucho Love Mucho Laughter |
| | Mezambo |
| | Beauty And The Beast |

"ISLAND FUN is a charming collection of smooth jazz. It features the work of multi-instrumentalist/composer David Arivett. There are 10 original songs on the CD. Each one is enjoyable and has a sweet, bluesy Latin sound, a sound that will bring David Arivett new jazz listeners. I liked the piano solo work very much; very smooth, very well-crafted. David Arivett has a winner with his "ISLAND FUN". Nicely done!" - (Lee Prosser, JazzReview.com)

$13.99 $13.99
Jazzed In Church!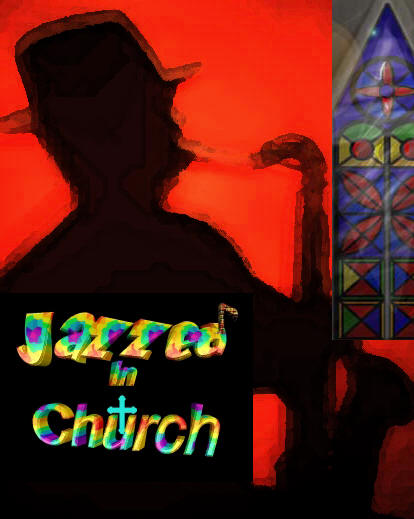 The "Jazzed In Church" series of arrangements/recordings was born out of many jazz concerts done over a period of years performed in a church setting by Pianist/Composer David Arivett. (Recordings of these arrangements include the vocal group Fresh Fire, saxophonist Larry Cangelosi, Keith Woods, and a full horn and rhythm section using Christian jazzers!)
There are up tempo swing, Latin, funk, and contemporary jazz. There are also slower ballads for quiet times.
These songs have proven themselves to be very effective both lyrically and musically for use in a church setting, vespers, or concert.
Pianist/Composer David Arivett has written and/or arranged all the songs in this series!
( More information on David's Jazzed In Church songs/arrangements including complete charts and CD's can be found here.)
Here are samples from the "Jazzed In Church" CD's!
For other CD's by David!