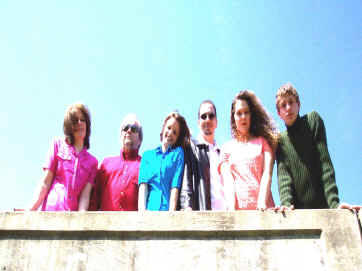 SpiritJazz is a vocal group with a hot sound and burning message. They do this with a fresh sound in a variety of musical styles, including jazz. SpiritJazz endeavors to sing music that appeals to a very wide age group. Most audiences have a variety of musical tastes and Fresh Fire takes this into consideration in every service or concert where they are asked to sing. The amazing thing about SpiritJazz is their versatility... they sing music in a very wide variety of jazz styles! Swing, Gospel, Funk, Brazilian & Latin Jazz, meaningful Hymns and smooth ballads - there is something for everybody! SpiritJazz easily adapts their song selection to meet the needs of the local congregation.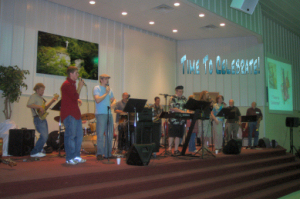 At their concerts SpiritJazz combines a unique blend of songs and inspirational quotes that is designed to be refreshing. We believe there are many reasons to celebrate, and SpiritJazz provides songs that are uplifting and energizing. They sing songs that relate to, "seeker sensitive" individuals as well as to church goers! The members of SpiritJazz are celebrating the musical gifts the Creator has given them. They have sang all over the United States uplifting the hearts of people everywhere!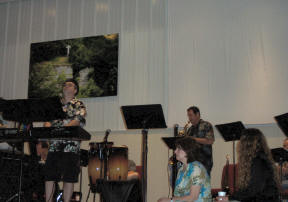 The director of SpiritJazz is David Arivett, an established composer, jazz pianist, producer, arranger, choral director, and veteran worship leader. His songs and arrangements are being sung in churches across America. Preview David's "Jazzed In Church Series"
'SpiritJazz' is a jazz vocal ensemble that combines the original members of Fresh Fire along with other Christian jazz vocalists for special 'jazz flavored' worship services, Vespers, or sacred concerts. Their repertoire includes jazz accompaniments of both traditional hymns and worship choruses; special instrumental arrangements of hymns and spirituals for use as prelude, anthem, offertory, communion and postlude; and original compositions for jazz worship. ..."a most uplifting and energizing spiritual experience!" - Dr. Jim Moore Pastor)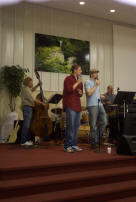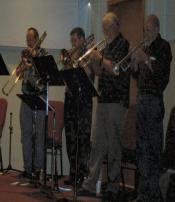 Joining David Arivett & SpiritJazz are top jazz musicians from the Northwest Arkansas area! If you are looking for a musical presentation at your church that is 'jazz flavored', includes great vocals along with an all- star Big Band sound or jazz ensemble, 'SpiritJazz' is the ticket! Having sacred jazz music performed in church is fun and packs a spiritual punch!
For more information on having David Arivett & SpiritJazz at your church or concert hall please call toll free at:
1 877 385 - 2064
or e-mail spiritjazz@songsofdavid.com

Below is a preview of David Arivett's new worship CD " I Am Ready"! (available soon!)

This recording is the sequel to David's best selling worship CD, "Are You Ready?" and once again contains a very wide range of musical styles! Gospel, Jazz, R&B, and other contemporary styles are represented showcasing David Arivett's writing, playing, and producing! And the signing talent and blend from SpiritJazz is outstanding!!